Mermaid Waters Handyman Services
Our Handyman Services in Mermaid Waters
Fence Repairs
Roof Repairs
Gap Filling
Doors & Windows
General Carpentry
Yard Clean-ups
Small Jobs
Popular Small Jobs in
Mermaid Waters
Light Globe Replacement
Drywall Repairs
Furniture Assembly
Smoke Detectors
TV Wall Mounting
Curtain Installation Reliable handyman near
Mermaid Waters
We understand it's not easy finding a reliable, trustworthy, and affordable handyman in the Mermaid Waters area that takes pride in every job he does. That's why Beachside Handyman believes in providing customers with first-class handyman services, second to none customer service, and all in a timely manner. With years of experience, we can assist you with all your residential and commercial projects. If you need general repairs, painting, furniture assembled, or just a small, odd job, we are there to help.
You only need to look at what our customers have to say about our services to know you are dealing with a reputable Mermaid Waters handyman service.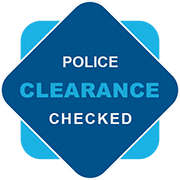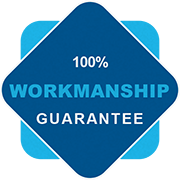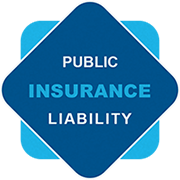 Our Customer Reviews
Happy customers
The handyman Mermaid Waters homeowners go-to for all their home maintenance projects.
Mermaid Waters Property Maintenance
Your home maintenance problems fixed
You have enough to do every day without worrying about that growing list of handyman maintenance jobs. When you need an extra hand to get things done, you can count on us to take care of things.
As your go-to for your maintenance projects, we are 100% committed to providing you with a reliable handyman service in Mermaid Waters that will help get your property maintenance to-do list checked off. Request an estimate today and learn what we can do for you.
Contact us today
Picture Hanging
Plastering & Patching
Doors & Window Repairs
Fixtures & Fittings
Caulking & Gap Filling
Clothesline Installation
Smoke Detector Repairs
Fly Screens & Mesh
Plant Boxes
Broken Tile Replacement
Mermaid Waters is mainly a residential area on the Gold Coast that features many homes constructed along man-made canals and lakes, including a 17-hectare freshwater named Lake Hugh Muntz. In the 2016 census, the suburb had a population of 12,045 people. Source: Mermaid Waters Wikipedia.
Forget searching for a "handyman near Mermaid Waters, QLD" on google, we can take care of all your small jobs around your home. We not only offer handyman services in Mermaid Waters but other nearby Gold Coast suburbs such as Broadbeach Waters, Clear Island Waters, Miami and Robina.
Contact Us
Get your job started today
Contact us to start saying goodbye to those small Mermaid Waters handyman jobs.