Your Job. Our Handyman Services.
Whichever handyman service you require around your Melbourne home, you can rely on us to get your project done.
Handyman Now,
Pay Later.
Interest free handyman services with trusted pay later options.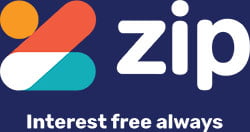 Property Maintenance Services
Rental Property Maintenance
Pre-Sale Repairs
If you are involved in the real estate market for properties in Melbourne's South Eastern beachside areas, then you'll appreciate the value of having an experienced and local handyman service to meet your needs on a regular basis.
Beachside Handyman Services offers a professional and dependable service whenever you need it. We are experienced in all areas of general handyman repairs and rental property maintenance, and are regularly tasked with helping to prepare properties for either sale or lease.
Handyman Related Questions
We have the tools to do most general handyman jobs that you cannot do yourself.
While we can help you with most handyman services in Melbourne, some jobs require a licensed professional such as plumbing, electrical, and structural building works.
No matter how small your handyman job is in Melbourne, we are more than happy to get it done for you.
Whether it's picture hanging, furniture assembly, patching and paint touch-up, or simply mounting a hose reel to a wall, we'll get your small handyman job done at an affordable cost.
Depending on the type and complexity of handyman work you require, and how much time and materials are needed to complete the job, will determine how much your job will cost.
We can charge you by the hour or give you a quote for the handyman work you require.
Commercial Handyman Services
We provide professional and timely handyman services to local businesses in Melbourne's South Eastern suburbs.
Office
We can take care of your office handyman jobs in Melbourne such as setting up furniture, chairs, workstations, or any other odd job you need done.
Retail Services
From changing light globes, rubbish removal, setting up product displays to completing your to-do list, we can help you along the way.
Restaurant
Whether you need a new menu hung or a wall painted in your cafe, we offer a range of handyman services for Melbourne restaurant owners.
Contact us about your handyman job today
Get started with a free quote or make a booking online.